Soakya at Lake Winnepesaukah
CHATTANOOGA'S FAVORITE WATER PARK
Many thanks to our guests for your patience and support! We are excited to welcome you back with safe, clean fun for our 95th season!
We are Opening in 2 Phases
We know this time has been difficult for so many people, which is why we are ready to provide a fun escape for the whole family, while staying close to home and health safe.
Phase 1 of our opening
Only SoakYa Water Park opens on June 20.
Phase 2 of our opening
Beginning July 6, a selection of kiddie, family and thrill rides that are inherently socially distanced will be open, as well as the water park. Stay tuned for additional updates.
Pricing
Affordable fun for the whole family
Lake Winnie Unlimited Rides
(Starting July 6)
$35.95+ tax
per person
Bring a can of Dr.Pepper or any Coca-Cola product to buy one ticket and get one half off!
*One can is needed for every two persons. This discount is valid every day except Wednesdays when the park is closed.
Lake Winnepesaukah does not offer Gate Admission, General Admission, or Non-rider Fees.
Everyone who wishes to enter the Park must purchase a Rides Pass.
Small Lockers
Available in Waterpark Only. Must be rented online.
$7.00
+ $10.00 Deposit
---
$17.00 Total
Large Lockers
Available in Waterpark Only. Must be rented online.
$15.00
+ $10.00 Deposit (refundable with key return)
---
$25.00 Total.
Cabana
Available in Waterpark Only. Must be rented online.
Includes sunscreen and 6 bottles of water.
Reserve at SOAKya gift shop.
---
$89.00 Total.
Rules & Policies
A few rules to keep everyone safe and having a good time
Directions
Don't get lost on your way to fun
From I-75 South
Exit #1 and bear right onto Ringgold Road. Turn left at the 6th traffic light onto McBrien Road
From I 75 North
Exit #353, left onto Cloud Springs Road, first right onto Lakeview Drive.
From I-24
Take I-24 East to Chattanooga, then I-75 South. Take Exit #1 and bear right onto Ringgold Road. Turn left at the 6th traffic light onto McBrien Road.
History
Lake Winnie has a long history
1925
In 1924 Carl O. Dixon and his wife, Minette, purchased the lake property with visions of creating a family swimming and picnicking park. They renamed the lake Winnepesaukah after a Native American word meaning "bountiful waters" or "beautiful lake of the highlands." Opening day on June 1, 1925 attracted 5,000 guests.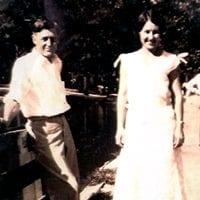 1941
Auto Scooters (Lusse Bumper Cars) opened on May 4, 1941. The Auto Scooter building is still standing and is now the home of Scooter's Pizza on Kiddie Hill.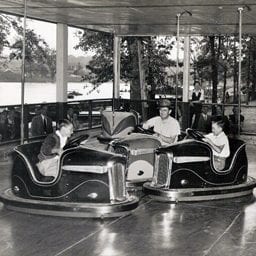 1947
The thrilling "Fly-O-Plane" brings guests one step closer to actual flight.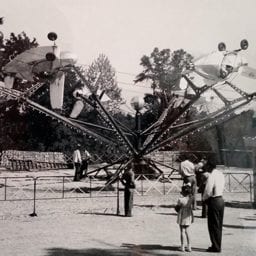 1948
The popular "Cake House" becomes home to Family Birthday Parties!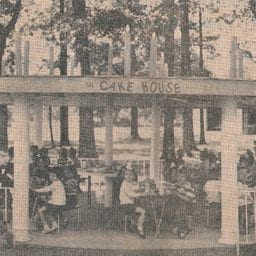 1956
Lake Winnepesaukah Show Boat. Christening was held on Sunday, June 3, 1956 and held 30 passengers. It is a replica of the old Mississippi River boats. Today it serves as the "Showboat Ice Cream" stand!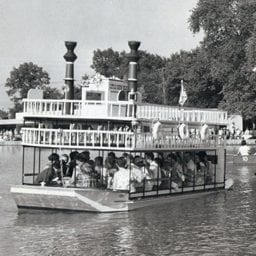 1960
The Mad Mouse Roller Coaster delivers thrills and spills to park visitors.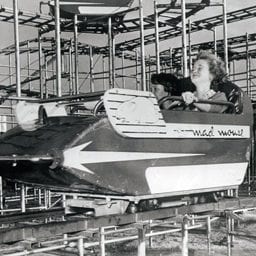 1967
After 6 years of planning, the Cannon Ball Roller Coaster debuts and becomes world-famous. The Cannon Ball zips over the three-quarters of a mile track in 90 seconds, reaching speeds of up to 50 miles per hour.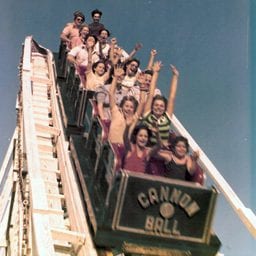 1968
The Antique Carrousel arrives. The Carrousel originally opened in Atlanta in 1916 and features 68 hand-carved, wooden horses.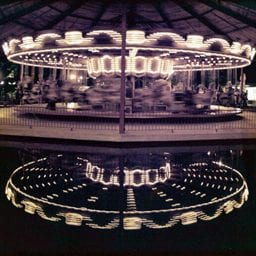 1969
Lake Winnie adds the popular "Castle" dark ride designed by industry legend Bill Tracy.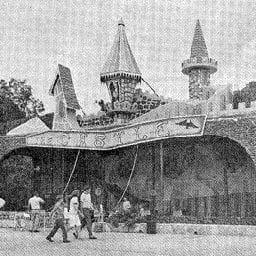 1996
Travel and Leisure magazine named Lake Winnepesaukah as one of America's favorite top ten family amusement parks.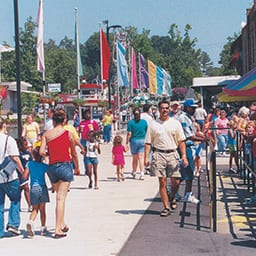 1999
Chattanooga magazine featured the park followed by articles in 2000 in both Fun World and Southern Living magazines.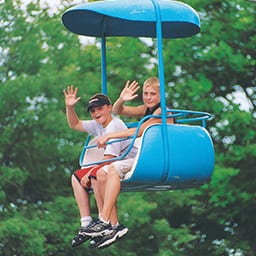 2001
Southern Living magazine featured the park in June 2001 and again in March 2003.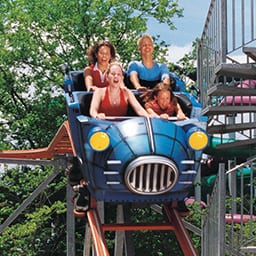 2002
Wild Lightnin' strikes and the park gains a new Steel Roller Coaster!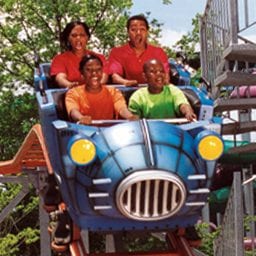 2005
In celebration of Lake Winnepesaukah's 80th Anniversary the "OH-Zone!" is added. This thrilling tower ride stands 140 feet tall and subjects riders to 4.3g's of excitement!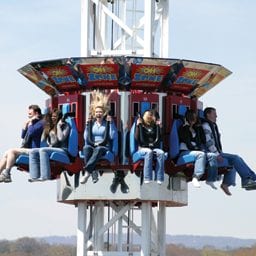 2008
2008 marked the debut of the Stay & Play Hideaway featuring Chill Down Kidtown, a refreshing area of interactive misters and water elements is perfect for keeping cool on hot summer days, along with the Runaround Playground which provides more towers and ladders than a young adventurer can maneuver in just one visit.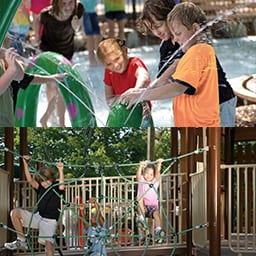 2012
The Fire Ball, a compact looping – reversing roller coaster was introduced in 2012. Guests are thrilled with the rocking anticipation of going higher and higher until the train gathers enough momentum to go over the top. Once you experience full speed revolutions, the ride then stops upside down momentarily and reverses directions.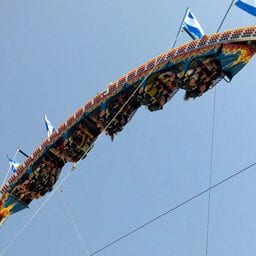 2013
SOAKya Water Park opens and becomes the largest expansion in Lake Winnepesaukah's history! This five-acre water park features a Crazy River, water slides, kiddie area, and so much more!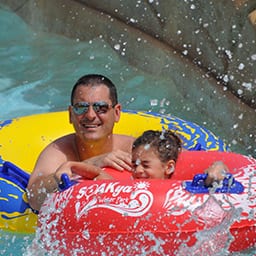 2017
SOAKya Water Park welcomed a new addition, the Winnie 500. This mat racer stretches 800 ft., while guests race to the bottom from 50 ft. in the air.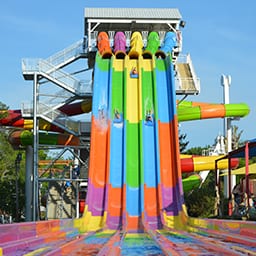 2018
Back by popular demand, the Genie returns to Lake Winnie!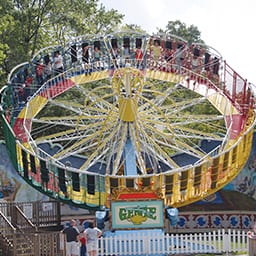 Employment Opportunities
Want to work at the South's favorite amusement park, Lake Winnepesaukah? Click below to learn how.
ˇ